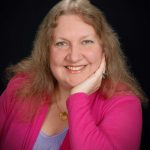 Thank you for visiting my site. It would be my honor to work with you to help make your life, goals, and relationships more comfortable and satisfying.
We are working our way out of a pandemic regarding the coronavirus Covid 19. We are fearful, paralyzed, out of control, emotional, unemployed, and all kinds of other things that we never anticipated. This is a collective trauma. In the trauma world, we say, "These are normal reactions to an abnormal situation." When you judge yourself for reacting a certain way, or worse - when someone else judges your reactions - think to yourself, what is happening around me and are my reactions something expected under the situation or circumstances? Some have no one to turn to. Some want to rant or vent. Some want to talk to another human. Some need coping skills. Some need reassurance that they are experiencing normal reactions. I can help with all of these. Give me a call if you are in need. I am seeing clients in my office one-to-one with physical distancing and mask usage or via telehealth.
I have also started a new benefit to my practice. You can bring your pet. If well-behaved, please feel free to bring your dog, cat, or other emotional support animal. Please let me know ahead of time - but they are welcome.
So many people find it difficult to ask for help. Some feel they are bothering others; some feel others judge them. Some feel asking for help is a weakness. Many feel their needs won't be met so why bother asking or revealing. Many feel misunderstood. Some people just need to talk to someone about things that they hold hidden or don't share with others for various reasons (some even refer to counseling as a form of "confession" or safe space). My calling is to accompany people on these difficult journeys into self-discovery, change, and acceptance. Some of my gifts are the ability to help people understand and accept themselves, while at the same time pursuing growth edges of change through cognitive/behavioral/spiritual techniques and resolutions to help them live comfortably in this world with themselves and others in a meaningful way.
I have been involved in helping individuals since 1998 through a small business called Ways of Gentle Strength, LLC. I earned my Masters in Counseling from St. Joseph College (now St. Joseph University) in 2003 and opened my private practice in Collinsville (Canton) upon graduation. As a national board certified Licensed Professional Counselor (LPC), I am particularly effective with the following areas:
Anxiety and Depression
Grief and Loss
Separation and Divorce
Life transitions of all kinds
Core Wounds
Codependence
Forgiveness
Communication Skills
Self Esteem
Loss of Self
Anger and Frustration
Dark Nights of the Soul
Trauma
Psychospiritual Causation of Illness
Spiritual Emergence and Awareness
I am fluent in various therapeutic languages and adapt readily to the specific needs of my clients.
As a certified debriefer, I use my CISM (Critical Incident Stress Management) training to work with individuals or groups to debrief after a traumatic incident. When one experiences trauma, the two hemispheres of the brain cease to effectively communicate with one another. CISM re-establishes that connection. I also have FEMA certifications and am part of Connecticut's Behavioral Health Crisis Response Team, Region IV. I am also the Clinical Affiliate of Project 109, a non-profit first responder only wellness and resource organization.
Additionally, I have a Certificate in Spirituality from St. Joseph College (West Hartford, CT) and a Certificate in Clinical Pastoral Counseling from St. Francis Academy (St. Francis Hospital, Hartford, CT). I have taught for both Hartford Hospital and St. Francis Hospital Hoffman Heart Institute (12 years).
I worked with Yale Psychiatric Department with a study they were undertaking involved schizophrenia versus voice hearers in 2019-20.
Only for those interested, I also offer a variety of holistic services, which are not covered by insurance, but can be extremely effective in rebalancing the body, mind, spirit, and soul connection. Please refer to the Holistic Services page of this website. These services are only available upon the specific request of the client and do not come into the session automatically.
I have had the pleasure of appearing on many televisions and radio shows, including Better Connecticut several times, to speak of my work.
Please browse my site to see how I can be of assistance to you. Do not hesitate to contact me via email or phone during business hours (Mon – Fri, 8:30 a.m. to 6 p.m.) if you have any questions I can help with or if you would like to set up a session.
Dory Dzinski, MA, LPC
47 Maple Avenue
Collinsville, CT 06019
(860) 693-2840
Email:   dorydzinski@comcast.net