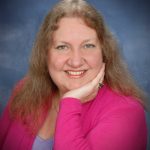 Dory Dzinski is a Connecticut state licensed professional counselor (LPC). Her passion is working together with individuals or couples to help enhance their lives by working through various types of challenges and making room for a lighter, more enjoyable life. There is a very strong focus on increased self awareness and more proficient communication skills, as well as ownership of the process of change.
Dory is fluent in many therapeutic languages, from strongly clinical to spiritually based (not religion unless desired), depending on the interest of the client. Spirituality is an area that is often neglected in counseling and psychotherapy. While it may not be the desire of every client, Dory provides the opportunity to bring spirituality into the sessions of those who find it meaningful and helpful on their life path. **Discussion of spirituality is only brought into session at the request of the client. Spirituality is not religion, although some individuals may express and experience their spirituality through religion. As we emerge and evolve, it is increasingly important to nurture our personalized and individualized spiritual selves.
Areas that she is particularly effective with are as follows:
Bereavement, Grief and Loss of all kinds
Separation and Divorce
Life Transitions
Codependence
Forgiveness
Enhanced Communication Skills
Emerging Spirituality
Self Esteem
Loss of Self
Anger and Frustration
Dark Nights of the Soul
Trauma
Psychospiritual Causation of Illness
Spiritual Emergence and Awarenes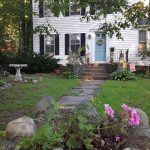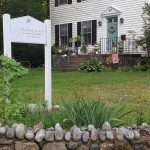 Sessions are held at the lovely home office of Dory Dzinski located at 47 Maple Avenue in the historic Collinsville section of Canton, CT. Her home is a federal colonial built in 1870, and has wonderful and warm Victorian touches that help the client feel safe and secure.
Collinsville has received the honor of being in the Top 10 Coolest Little Towns in the U.S. It is a beautiful little town that offers opportunities for calming walks on the Rails to Trails, lunches at pretty little sites, interesting shopping at unique boutiques, kayaking and canoeing a half mile from her office, and other balancing adventures either before or after your session.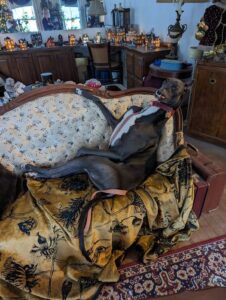 There is a young greyhound on site called Boos. He is an exuberant, loving, full-hearted boy who is a friend to all.

Pet Loss Grief Support Group
Our pets are our hearts. They are an indelible part of the fabric of our lives. When they leave us, the hole is nearly unbearable. However, the loss of a companion animal is a marginalized loss. Unless one has been lucky enough to experience the love of an animal, it is difficult to understand this loss. We may hear comments and questions that don't match our feelings and we cannot find many places that will hold space for our pain. Come be with others who have sustained the loss of a beloved companion. I have been been facilitating grief support groups for over 14 years. For this group, there is simple sharing and holding space for one another. The topics are open-ended and respected. All levels of participation are honored. There is no charge but registration is requested - please call me at (860) 693-2840 or email at dorydzinski@comcast.net.
Second Wednesdays of the month in 2021
January 13, February 10, March 10, April 14, May 12, June 9, July 14, August 11, September 8, October 13, November 10, December 8
Held at Beloved Companions, 369 West Main Street (behind Battiston Cleaners on Rte 44), Avon, CT.   Time: 6:30 to 8 p.m.  Cost: Free